About Jill Sutherland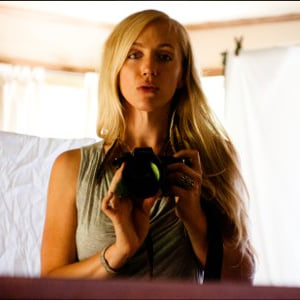 ---
Biography
Los Angeles based photographer, Jill Sutherland has a knack for capturing beauty with a focus and vision that is all her own.
She is steadily inspired by her artistic community and coaxes her subjects on intuitive expeditions.
A portrait photographer, Jill touches upon what inspires a model and brings forth the person's authentic inner beauty.
Jill is on mission to empower people through her images.
Jill has worked with underground talents such as: Desert Dwellers, Shamans Dream, Matt Xavier, DJ Imagika Om, Opal Moon Designs, Clade Mensware, Wandering Marionettes, Gooferman and has been published in Gothic Noir Magazine and Art Boom. Her art exhibits and murals have been featured in Ojai, San Diego, Los Angeles and Santa Fe.
murals - www.LIVINLARGEPHOTO.com tarot - www.WheelOfFortune-TarotProject.com weddings - www.ForeverHooked.com artists - www.Voices-of-Art.com
Contact